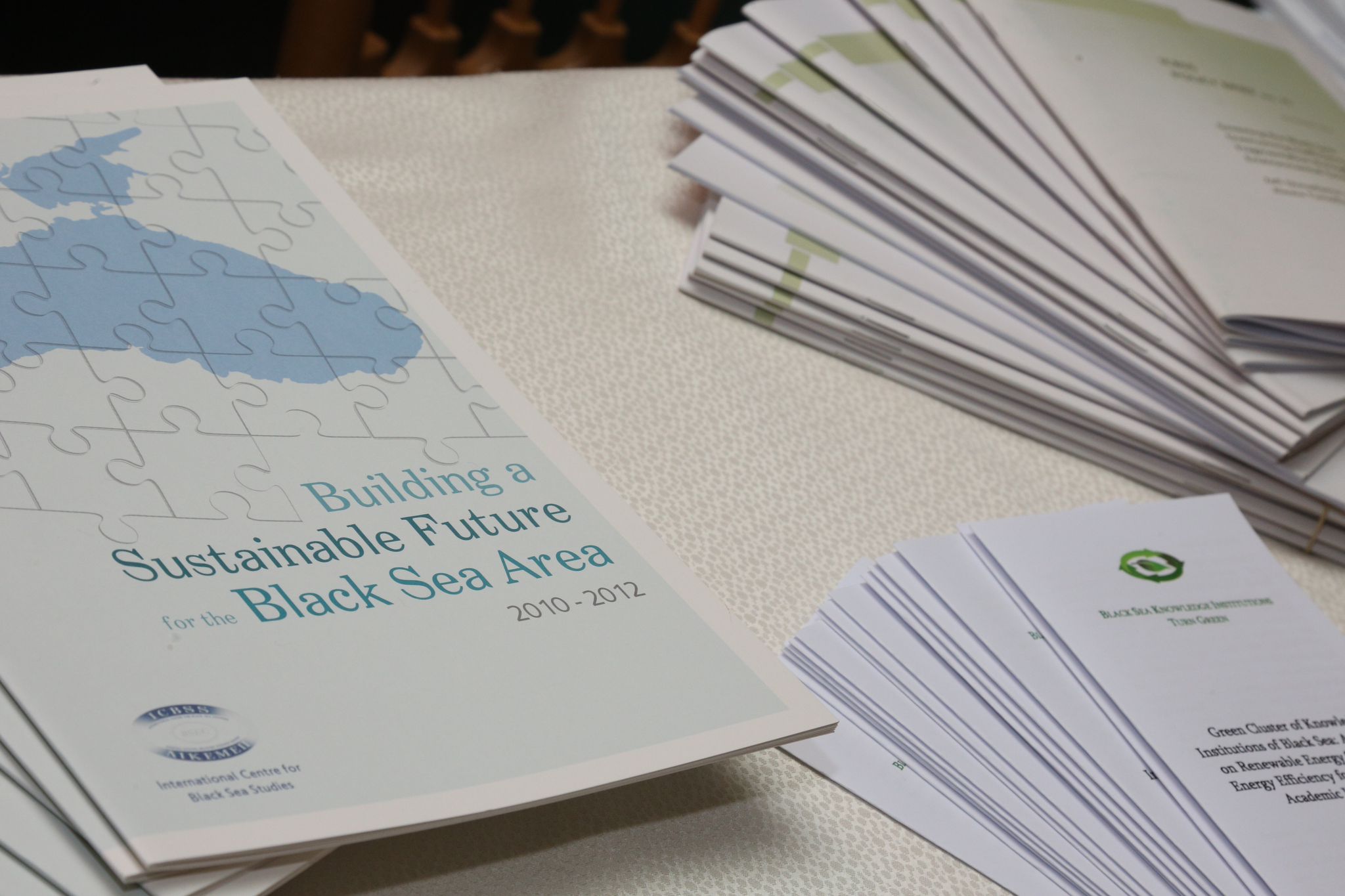 Round Table Discussion
"A Challenge or Obstacle for the future? Climate Change & Environmental Strategy for the Black Sea"
Athens, 19 March 2015
The International Centre for Black Studies (ICBSS) organized a Round Table Discussion on "A Challenge or Obstacle for the Future? Climate Change and Environmental Strategy for the Black Sea".
The event capitalized on the Conclusions drawn from the Policy Stakeholders Conference "EU-Eastern Partnership STI cooperation in addressing climate change" that took place in Yerevan (15-16 May 2014), in the framework of the FP7 research project "STI International Cooperation Network for Eastern Partnership Countries" (IncoNet EaP) and the outcomes from the "Climate Change Vulnerability and Impact Assessment Review for the Black Sea Region" project.
The main objective of the one-day event was to reach to concrete recommendations on ways to adapt to the impacts of climate change. In order to do so, the discussion focused on the understanding of the interdisciplinary nature of climate change; addressing its challenges for the Black Sea countries; exploring climate-compatible forms of economic and social development and adaptation policies; examining the instruments and institutions at different scales; and exploring the roles of the public and private sectors and civil society in adaptation decision making.