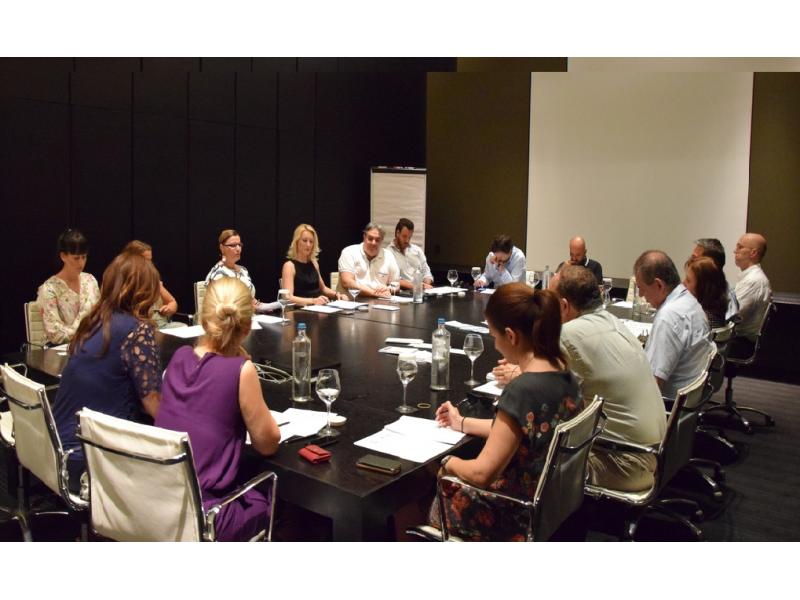 Closed Brainstorming Workshop
"Black Sea and the Mediterranean. Opportunities for Social Development & Economic Growth"
Thessaloniki, 23 June 2016
The International Centre for Black Sea Studies (ICBSS) and the A.I.D.A Marketing & Business Development successfully organized the closed Brainstorming Workshop on "Black Sea and the Mediterranean. Opportunities for Social Development & Economic Growth" on 22 June2016, at "THE MET" Hotel, in Thessaloniki, Greece.
ICBSS Project partners and representatives of institutions and organisations from the Northern Greece, as well as from Athens participated in the workshop, aiming to discuss about the present and future opportunities for social development and economic development in the Black Sea and the Mediterranean.
The purpose of the event was to offer an opportunity for experts and stakeholders from the abovementioned regions, to share their experiences, to discuss challenges ahead and to explore potential synergies and cooperation opportunities for strengthening the sustainable economic and social development.
Speakers and participants explored ways of enhancing their cooperation in the framework of EU funded projects in the areas of education, employment, research, science & technology, as well as for the promotion of social development, in order to implement the exchange of best practices between regions and to improve the administrative capacity of local and regional stakeholders.
Emphasis was given to topics related to the support of the local economies, confrontation of the environmental challenges and promotion of a greater interaction among people. Furthermore the workshop focused on the "Horizon 2020" project and on the Blue Growth strategy and its components.