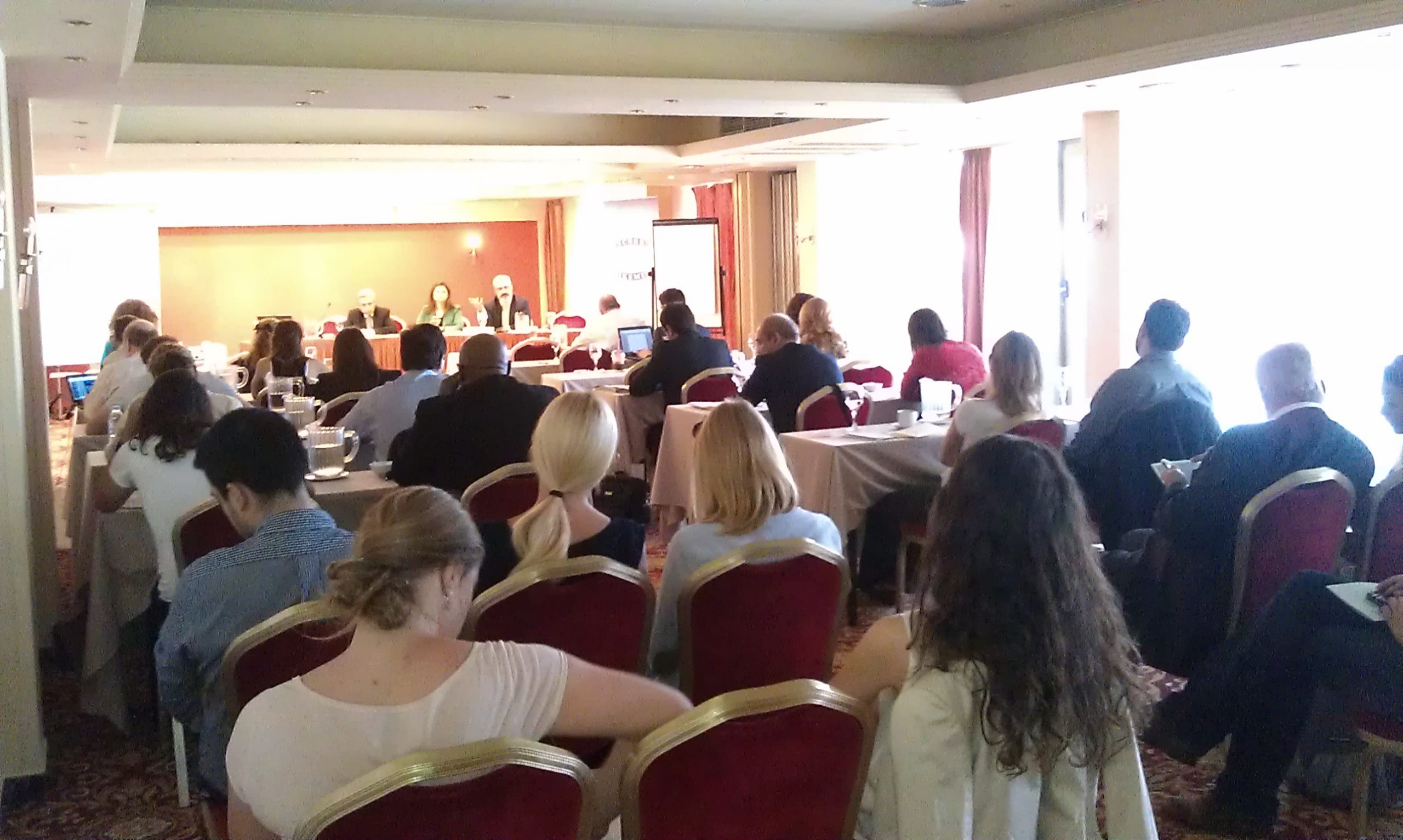 Workshop
"Black Sea Knowledge Institutions Turn Green"
Athens, 16 October 2012
The Workshop was organized in the framework of the research project "Green Cluster of Knowledge Institutions of the Black Sea: A Roadmap on Renewable Energy Sources and Energy Efficiency for Research and Academic Institutions", which is co-funded by the BSEC-Hellenic Development Fund (HDF) and coordinated by the International Centre for Black Sea Studies (ICBSS).
The project was dedicated to establish a Green Cluster of Knowledge Institutions with a view to supporting a regional partnership of academic and research institutions of the Black Sea countries, able to address the key energy challenges, disseminate the project's outcomes and promote Renewable Energy Sources (RES) and Energy Efficiency (EE) in the Black Sea area.
The Workshop aimed at presenting and further promoting the Green Cluster of Black Sea Knowledge Institutions, bringing together representatives from the academic and research communities and the public and private sector.