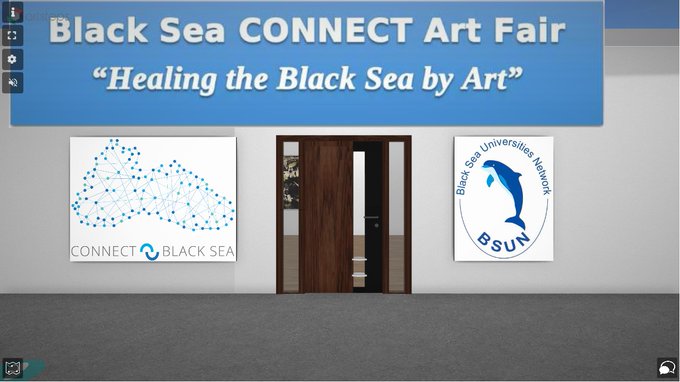 5th BSEC Month of Culture
1-30 November 2021
Art - Black Sea
The first edition of the Black Sea CONNECT Art Fair "Healing the Black Sea by Art" has been launched! This virtual exhibition is organized by The Black Sea Universities Network and has been initiated as an activity under the frame of Black Sea CONNECT Project, Task 4.2 - Black Sea Awareness & Outreach, ''aiming to create an exhibition dedicated to the problems of the Black Sea''. As we read the concept note of the Art Fair, we can join a virtual showroom of exhibits (painting/ photography/ construction with materials consisted from marine litter) with recorded presentations or text descriptions, ''where the language of visual arts can generate synergies for promoting the protection of the Black Sea''. Moreover, the event has the objective to promote young artists from the countries of the Black Sea region and to boost intercultural relations.
So, if you would like to see this inspiring connection between art and nature, you can open the following link: https://bsun.org/pages/resources.php
For more information about the Black Sea Universities Network and the Black Sea CONNECT Project, please open these links:  https://bsun.org/ and http://connect2blacksea.org/
Source: https://bsun.org/media/Art_Fair_Concept.pdf
Photos taken from: https://twitter.com/ConnectBlackSea/status/1462686175186063361 and https://wwwroot.aegean.gr/announcement/invitation-black-sea-connect-art-fair-healing-black-sea-art
Enjoy!
#ICBSS #MoC2021 #CultureBSEC #BlackSea #Art