Science – Policy Dialogue Forum for a Sustainable Blue Economy in the Black Sea
29 March 2023, Thessaloniki, Greece
The Science – Policy Dialogue Forum is organised under the Horizon 2020-funded BRIDGE – BS project, with the aim to bring together scientists and policy-makers to exchange on key cross-cutting issues in established and emerging blue economy sectors in the Black Sea.
The event will be developed in three interactive thematic Working Groups (WGs) of moderated discussions focusing on i) multiple stressors on the Black Sea ecosystem, ii) innovation & entrepreneurship, iii) capacity building & skills, in order to enable a constructive science-policy dialogue based on actual needs and priorities.
Special emphasis will be placed on creating a science-policy synergy to facilitate further future exchanges and follow-up actions. 
Objectives:
Bring together scientists and researchers with policy-making and policy-delivery stakeholders to support the creation of a science-policy stream;
Enable constructive dialogue and two-way exchange on key cross-cutting issues on emerging and established BE sectors;
Contribute to the creation of the cooperation framework for the future uptake of the project's results.
The event is addressed to policy-makers, policy-delivery stakeholders, researchers and academia representatives involved in the blue economy sectors from the Black Sea countries.
The event's working language is English. The event will be held onsite only.
Participation is available upon invitation. For more information, please contact events@icbss.org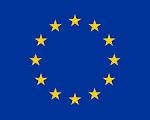 This project has received funding from the European Union's Horizon 2020 Research and Innovation Programme under Grant Agreement No 101000240.