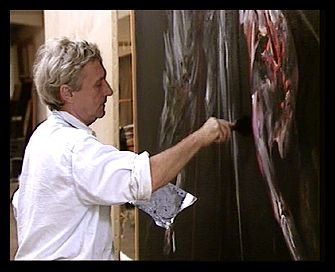 4th BSEC Month of Culture
1-30 November 2020
Serbia
Vladimir Veličković (Владимир Величковић; 11 August 1935 – 29 August 2019) was a Serbian painter. Veličković gained public attention in 1967 with an exhibition at the Galerie du Dragon in Paris, which established him as one of the leading artists of the Narrative Figuration art movement.
Veličković painted men or animals whose bodies are confronted with dramatic and terrifying situations. He denounced the cruelty of man. Torn, mutilated, shaken by excruciating pain, doomed to exhausting dead end races, eventually metamorphosed into a dog or a rat, the human body is an inexhaustible field of investigation for Veličković. Vladimir Velickovic's painting brings to the fore the extreme violence of the crimes perpetrated by the Nazis in his country when he was still a child. Red, white, black and gray are the dominant colors of his works.
He was honoured with the highest French award in the field of culture and arts, the Commander of the Ordre des Arts et des Lettres. His paintings were exhibited in many countries since 1951.
On the occasion of marking one year since his death, the Belgrade ARTE Gallery presents the exhibition HOMAGE TO VLADIMIR VELIČKOVIĆ, here: https://www.artegalerija.rs/catalogue/?lang=en
Sources: http://www.moreeuw.com/histoire-art/vladimir-velickovic.htm 
#ICBSS #MoC2020 #CultureBSEC #Serbia #Art