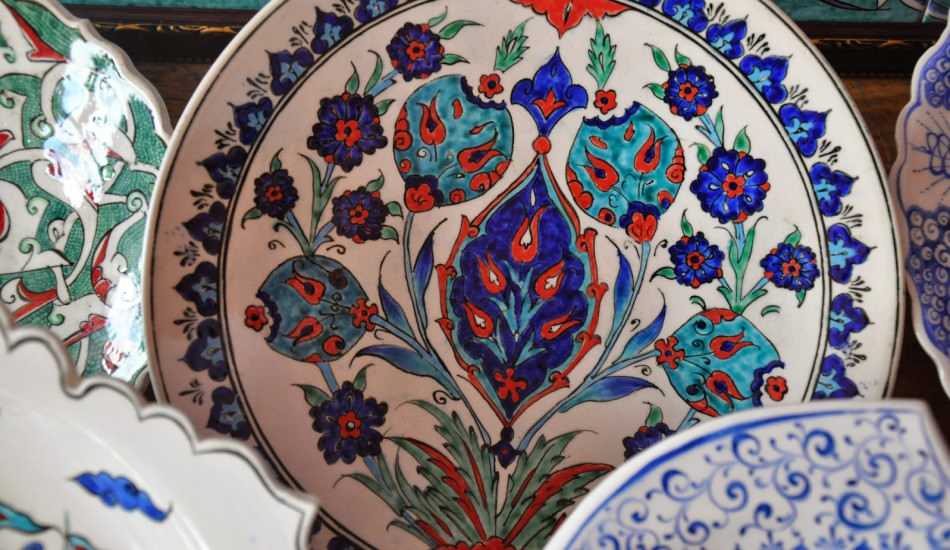 4th BSEC Month of Culture
1-30 November 2020
Turkey
Çini are traditional, handmade glazed tiles and ceramics made in Turkey featuring colourful motifs of plants, animals and geometric patterns often found on facades of buildings and in homes throughout the country. Producing çini involves a series of processes. The clay is first shaped, lined, dried and fired in ovens specifically for çini making. Designs representing local customs and beliefs are then drilled on paper and transferred to the surface with coal dust.
Practitioners consider çini making as an outlet for self-expression, development and healing, as well as a means of maintaining an art form that is a symbolic aspect of Turkey's cultural identity.
Traditional craftsmanship of Çini-making was inscribed on the Representative List of the Intangible Cultural Heritage of Humanity, in 2016.
https://ich.unesco.org/en/RL/traditional-craftsmanship-of-cini-making-01058
Courtesy of the Ministry of Culture and Tourism of the Republic of Turkey
#ICBSS #MoC2020 #CultureBSEC #Turkey #Art