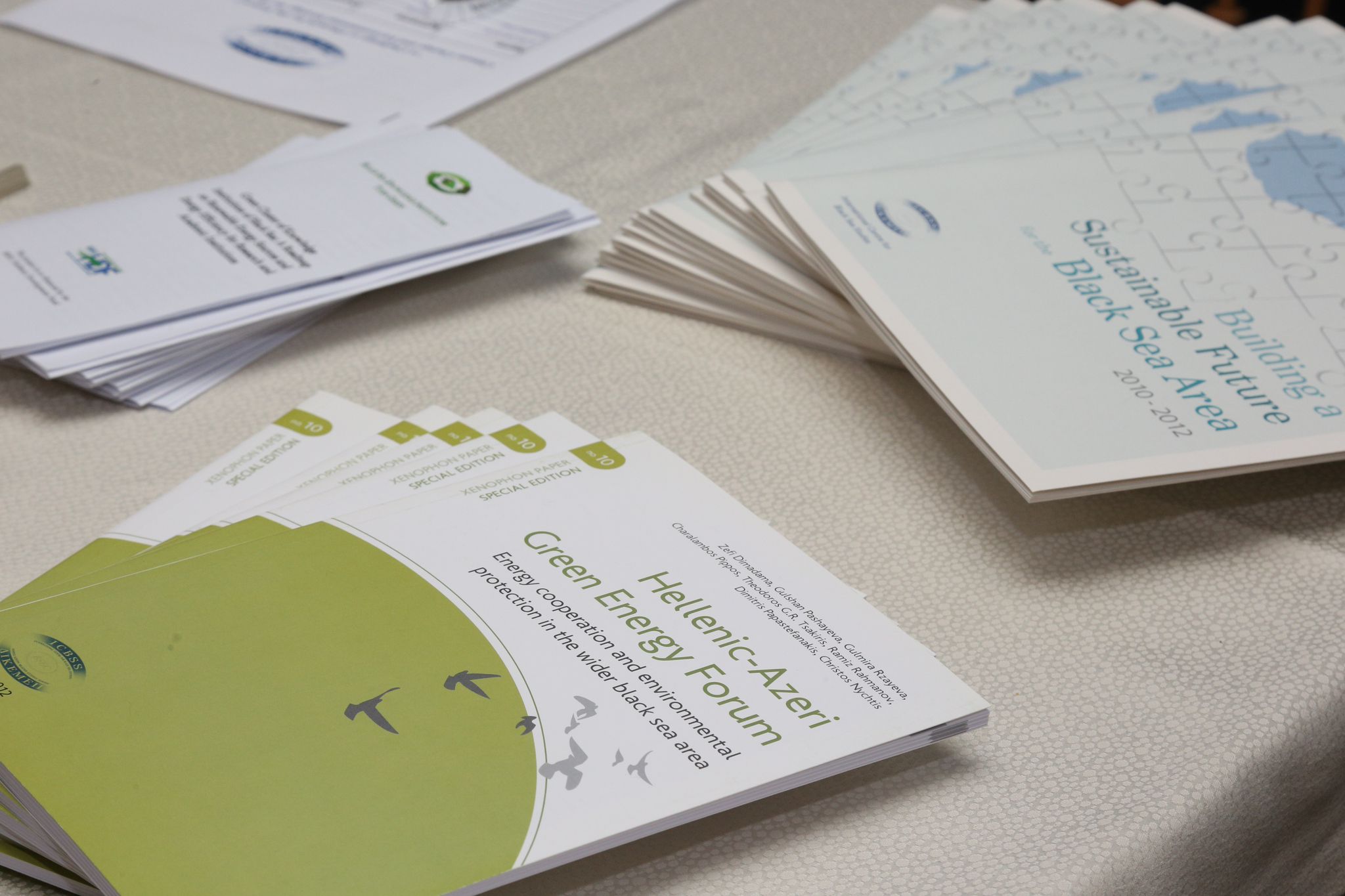 Round Table Discussion
Energy Cooperation & Environmental Protection in the wider Black Sea area
Athens, 29 November 2011
The International Centre for Black Sea Studies (ICBSS), in cooperation with the Center for Strategic Studies under the President of the Republic of Azerbaijan (CSS), successfully organised a Round Table Discussion on "Energy Cooperation and Environmental Protection in the wider Black Sea area". The event was organised within the framework of the "Hellenic- Azerbaijani Green Energy Forum", an initiative of Dr. Gulshan Pashayeva, Deputy Director of CSS and Dr. Zefi Dimadama, ICBSS Director General. 
The Round Table Discussion was structured in two panels that consisted of representatives from scientific, economic and academic communities. The first panel was centred around "Renewable Energy Sources: new perspectives and challenges" while the Second focused on "Energy Cooperation at regional and international level".
The event took place under the auspices of the Hellenic Ministry of Foreign Affairs with the support of the Public Gas Corporation SA, in partnership with the Research Institute for European and American Studies (RIEAS) and Repo(we)r Greece. The Round Table was supported by Media Sponsors EurActiv.gr and the Institute Hellenic State Aid Institute.