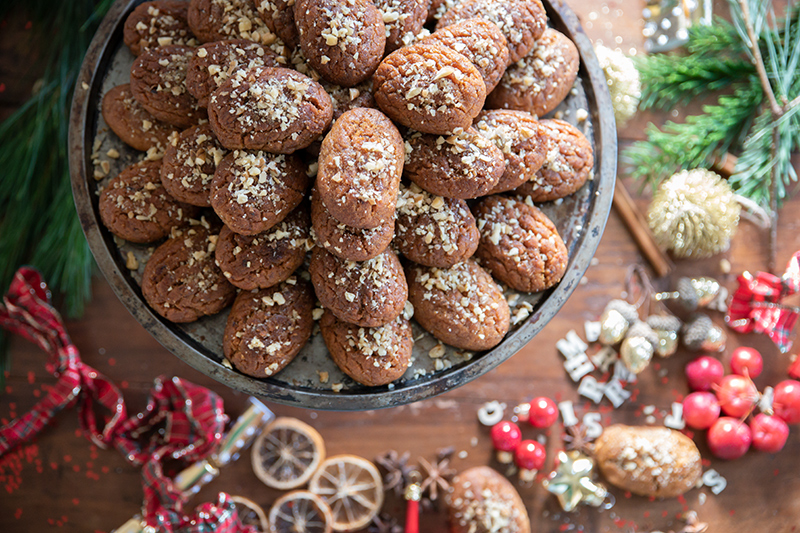 4th BSEC Month of Culture
1-30 November 2020
Greece
Ahead of the weekend, we complete our cultural week with a sweet from Greece!
Melomakarona (μελομακάρονα) nowadays a typical Greek Christmas treat, that is thought to have originated in ancient Phoenicia. These delicious semolina cookies are traditionally flavored with honey, orange zest, cinnamon, olive oil, and sometimes cognac.
Immediately after baking, melomakarona cookies are doused in honey syrup, and then sprinkled with ground walnuts. Although some argue that another Greek treat that goes under the name finikia refers to a slightly different dessert, occasionally fried and served without walnuts, today both names are used interchangeably.
https://www.tasteatlas.com/melomakarona 
#ICBSS #MoC2020 #CultureBSEC #Greece #Gastronomy