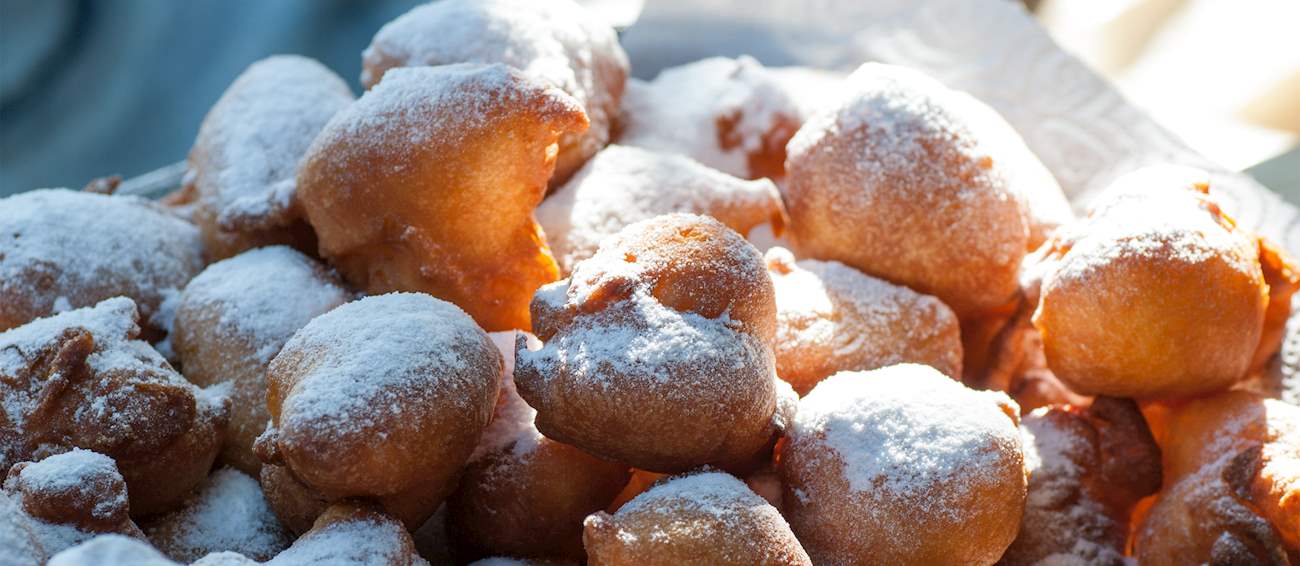 4th BSEC Month of Culture
1-30 November 2020
Romania
Gogoși is a donut prepared the Romanian way, made with a dough mixture that is flavoured with vanilla extract and grated lemon or orange peel, and then deep-fried in hot oil. Traditional gogoși is prepared without yeast or butter, and the dough mixture is added to hot oil in spoonfuls, yielding donuts with different, irregular shapes, unlike the regular round-shaped donuts.
A typical homemade treat, gogoși can also be found in bakeries and supermarkets across Romania, sometimes labeled as gogoși infuriate, meaning infuriated gogoși. It is served warm with a generous dusting of icing sugar on top and can be filled with fruit jams or chocolate.
Sweet and spongy, these donuts can be eaten as a dessert, a snack, or a breakfast.
https://www.tasteatlas.com/gogosi 
#ICBSS #MoC2020 #CultureBSEC #Romania #Gastronomy